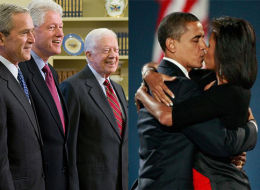 From the Huffington Post:

WASHINGTON--Honoring one of the longest-standing rituals in American history, former presidents Jimmy Carter, George H.W. Bush, Bill Clinton, and George W. Bush assembled in the nation's capital last week to witness the new first couple's christening of the White House bed.
Yes it is a satire, kids.